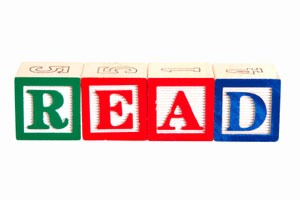 Dolch sight word games provide K-3 learners with fun, interactive ways to learn sight words. Most students find sight words tricky. Students cannot sound out sight words, but must recognize the word, its pronunciation and meaning at a glance.
Origin of the Concept of Site Words
Dr. Edward William Dolch coined the term "sight words" in his 1948 book, Problems in Reading, which has since become a classic text for literacy teachers.
Dr. Dolch used a variety of common children's books and created a list of 220 words that children must learn by sight during grades K-3. Since the original list was created, the site words have been divided into lists for each grade level.
Sight word games take the so-called "Dolch" lists of words and create interesting games to help children recognize these words quickly, easily, and fluently.
Benefits of Using Games to Learn Site Words
Sight word games incorporate many techniques including flash cards, verbal cues and manipulatives. By using various techniques, educators reach children through the three major learning styles:
Children also enjoy the variety found in sight word games. When classroom exercises seem like play, children respond well. Sight word games easily fit the bill through enjoyable, creative lessons.
Types of Games to Learn Site Words
Online resources typically provide games geared towards auditory and visual learners. Flashcards, printed games, Bingo-style games, and Flash-enabled sites use printed and spoken words that address the majority of learners.
Games for Kinesthetic Learners
Many teachers struggle with how to teach reading and phonics to kinesthetic or tactile learners.
For students who learn with their hands, some suggestions include:
Use modeling clay to make letters or sculpt sight words. Students can use a pencil, toothpick or another object to imprint the words into the clay.
Make a game for students using alphabet stamps, big sheets of blank newsprint, and stamp pad ink. Ask students to stamp out sight words onto the big sheets of paper. Then, provide magazines and catalogs for them to snip out images that reflect their site word and glue the images onto the paper to illustrate their creation.
Take a walk around the classroom, school, or neighborhood. Ask students to identify objects they see that are on their Dolch sight word list. After students return to the classroom, have them paint or draw what they saw, writing the sight words on their art project to practice spelling.
Games for Adult Learners
Adult reading students, whether they are adults learning to read for the first time or English as a second language (ESL) learners, also benefit from learning sight words and playing sight word games. Educators may alter the tone and style of the games to suit a grownup audience, but the original list of Dolch words forms the basis for games for these groups, too.
Online Resources for Site Word Games
Many Internet sites offer lists of the Dolch site words and site word games, as well as tips, techniques and lesson plans for teachers to use when creating their own site word games.
Here are some great places to find sight word games online:
Learning Abilities Books includes Dolch lesson plans as well as many Dolch-based games and activities to choose from to share with your students.
Flash Cards as Games
Site word flash cards can be the starting point for many other games. The flash cards can be used to spell out sentences or you can leave a word out of the sentence and make a game of find the necessary word or words to complete the sentence.
If you're planning a lesson around sight word games, Teacher Net provides a list of lesson plan suggestions to use as a springboard for your own classroom needs.