Certain words are easy to mix up, but these two commonly confused worksheets can help. Here, you'll find an easily confused words worksheet for early learners and one for more advanced learners. There's an explanation about commonly confused words before each printable worksheet, and the answers are provided in the PDF file.
Either worksheet could be used by teachers for younger children or ESL students. If your students need more explanations of the differences between the most commonly confused words, check out the YourDictionary Battle of the Commonly Misspelled or Misused Words infographic for an easy-to-understand visual explanation.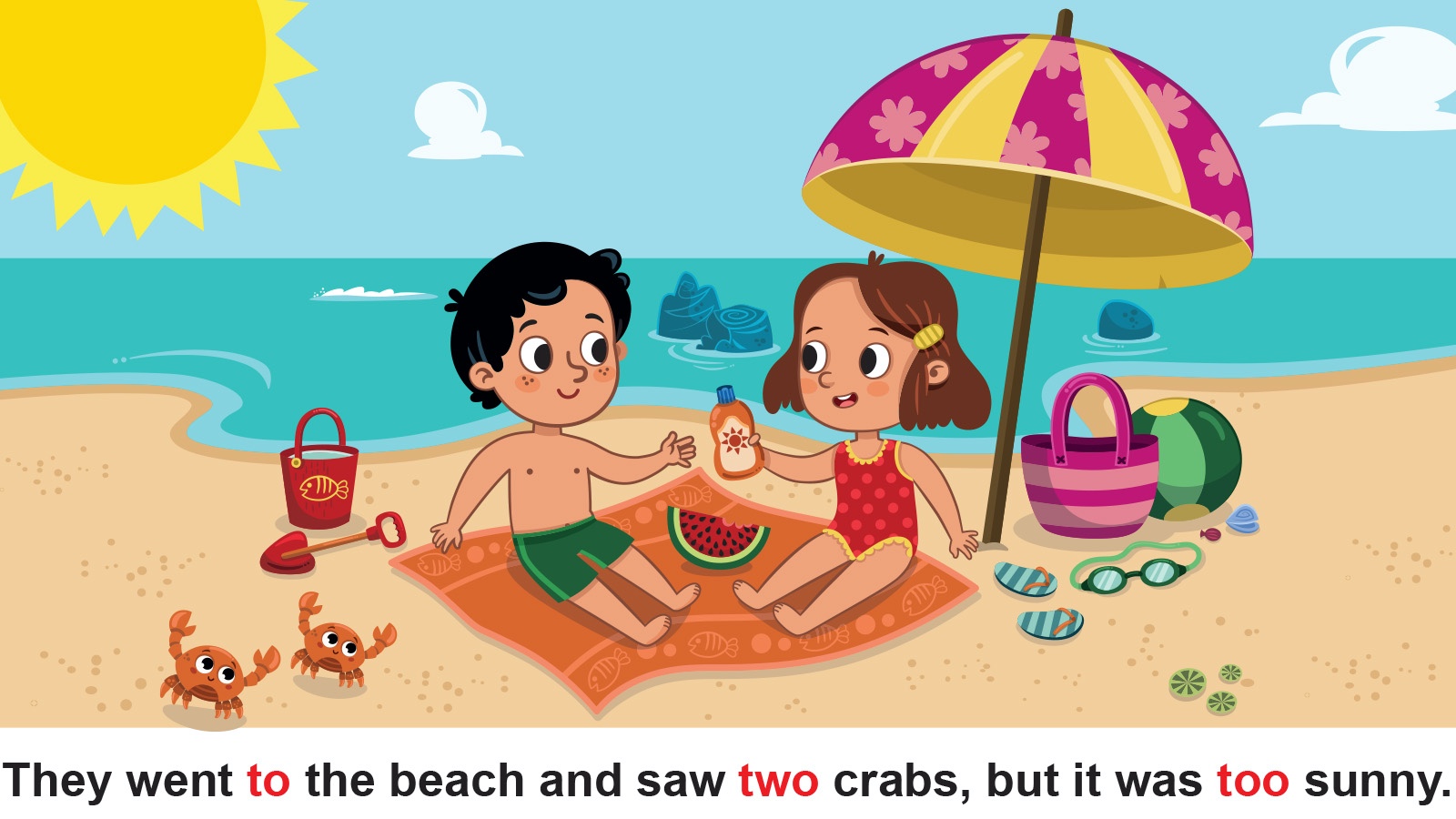 Kids at beach comparing 'to', 'two', 'too'.