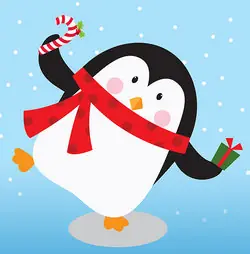 Youngsters often get quite excited for the holidays. Therefore, presenting kindergartners with some holiday worksheets will give them the opportunity to learn and also to enjoy the holiday scene.
Kindergarten Holiday Worksheets
Follow these links to find some ready made worksheets which you can use in your kindergarten classroom.
Create Your Own Holiday Worksheets
If you want to create your own worksheets, here are the steps to follow to make sure that your worksheet is a great fit for your needs:
Consider the religious orientation of the school that you are teaching in. For example, if you are working in a public school, you are going to need to check with the administration to see if you are allowed to do activities involving religious holidays. For example, you might have to do a "winter" themed activity (snowflakes, snowmen, etc.) as opposed to any sort of worksheet that involves Christmas or Hanukkah.
If you are permitted to use religious worksheets, use the lesson as an example to teach the students about the real meaning of the holiday. For example, have students cut out figures from the nativity and create a dramatic interpretation of the first Christmas with these figures.
Whatever the case may be, make sure that there is some educational value to these worksheets. Sometimes it is hard to get caught up in all of the glimmer and glamour of the holidays, and forget that they provide learning opportunities. For example, if you are going to create a coloring worksheet for Thanksgiving, you have a couple of educational options. Consider labeling each picture with a word in order to build vocabulary. Another way to teach would be to ask the students to cut out the pictures from one page and paste them to the matching word on another page.
Use visual aids (such as pictures) on the worksheets. Let the students see the connections between the work they need to do and the traditional representations of them in a photo or drawing.
Perhaps you are including the worksheet as part of a unit on the specific holiday, or maybe you just want to give the students a bit of a break from regular work on the day before a holiday. In any case, these worksheets and tips will certainly be of assistance to you.