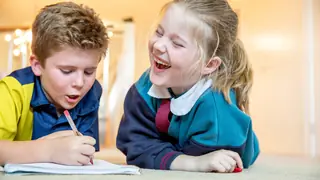 Printable word games and printable word puzzles for kids are fun and educational. Kids can use different types of word games to practice spelling, vocabulary, and critical thinking skills. Click on the image of the word game PDF you want to try first, download it, then print it. Use the troubleshooting guide if you need help.
Fun & Easy Word Games for Young Kids
Everything from free sight word games to rhyming word games can help younger kids learn about words while having fun. To make these games more competitive, you can set a time limit or have kids race against each other to complete them.
Mad Scientist Word Search
Printable word searches for kids are easy even for young children, because they simply have to find a specific sequence of letters. This science word search asks kids to find 10 words they should be familiar with.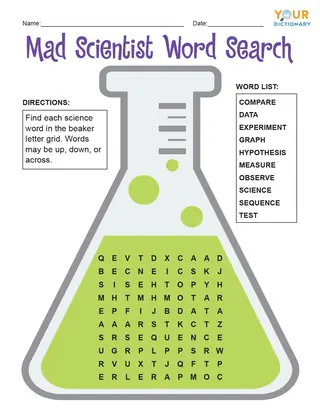 Four Seasons Word Scramble
In printable unscramble word games, kids have to unscramble the mixed-up letters to create actual words. This four seasons word scramble includes 10 words kids need to unscramble.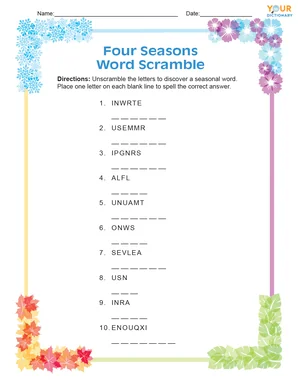 If you love hangman, but not the premise of it, you can play Hangword. Instead of drawing a stick figure man, you'll draw three letters that spell a real word. Games like Hangman are always for at least two players because one person needs to be in charge of the solution.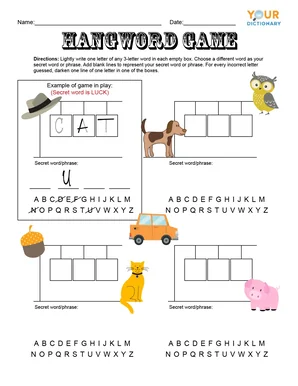 Awesome Word Games for Older Kids
Kids in upper elementary grades and even tweens can have fun with noun games and verb games, but they'll enjoy puzzles and strategy games most.
Kids rebus puzzles include either word clues, picture clues, or a combination of the two. In this movie rebus puzzle, kids will need to figure out six popular movie titles using picture clues.
Kids 5-Letter Jotto Game Sheet
Jotto is a game of skill and logic. Each player chooses any secret 5-letter word to start. Then, you take turns guessing each other's words. After each guess, your opponent tells you how many letters from your guess are found in the same position in their word. You win by correctly guessing your opponent's word.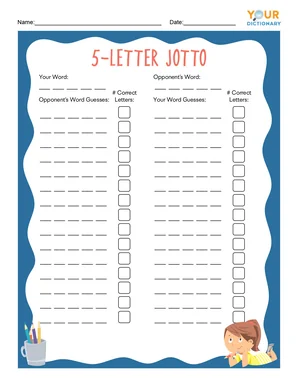 If you like the board game Scattergories, you'll love the Categories Name Game. You can use the Categories Name Game blank sheet to play using Scattergories rules. Instead of rolling a die to find your letter for each round, you use your initials. Print off one sheet for each player and you can have as many players as you want.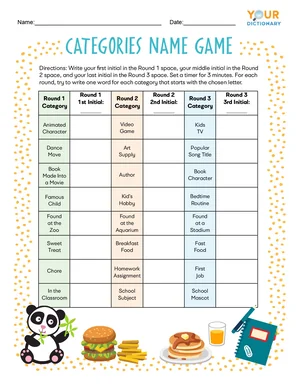 Festive Holiday Word Games for Kids
Celebrate some of the most popular holidays with relevant seasonal word games.

Words can be really fun when they're part of a game. When you run out of printable word games and puzzles, you can try fun group vocabulary board games like Scrabble and Boggle. If these games are too easy for you, try something harder like an SAT crossword puzzle.